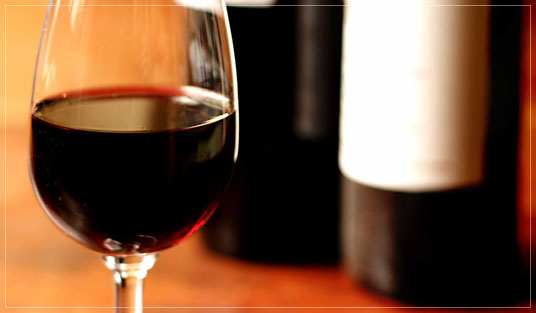 Free Shipping!
Wine
of the Month Club
The Wine of the Month Club is the perfect gift for any wine lover!
In vino veritas (In wine, there is truth) - Italian Proverb
Nothing says Italian like a perfect glass of vino from the Flying Noodle Wine of the Month Club!
Each month we'll send two different bottles of hand-selected, boutique wines from award-winning wineries around the world - each hand selected by our wine experts and carefully chosen for outstanding flavor, aroma, and seasonality. You can choose from red wine, white wine, or a bottle of each and included with each monthly delivery is our fun and informative wine club newsletter, A Bunch of Grapes, with information about our monthly selections, the history of our featured wineries, and more.
Choose from 3, 6 and 12 month clubs or try our Wine of the Season Club with new selections each spring, summer, fall and winter. If you're sending a gift, you can send a gift announcement by U.S Mail or email. You can even print your gift announcement right from your computer. It's the perfect solution for last-minute gift giving!
Past selections of our wine club have been awarded the highest honors from wine festivals and competitions worldwide and we're proud to bring you wines from some of the world's best wine-producing regions including Italy, Chile, Spain, Portugal, France and more. If you have a wine lover on your shopping list, the Flying Noodle Wine of the Month Club is a gift they'll appreciate month after month.
Just like all of our gourmet gift clubs, the Wine of the Month Club includes FREE SHIPPING and our 100% Satisfaction Guarantee. They are going to love this gift. We Guarantee it!
More questions? See our FAQ or call us toll-free at 1-800-566-0599.
You May Also Enjoy:
Order Now!
Testimonials:
"

My brother-in-law is notoriously difficult to shop for, but he really enjoys all the gifts I've purchased for him from Flying Noodle.

"

Jason V.

Athens, GA

"

I've sent gifts from the Flying Noodle and the gift recipients absolutely loved them. One couple celebrating their anniversary said it was as if they were personalized just for them.

"

Sandi C.

La Crescenta, CA

"

Giving the Pasta of the Month Club has been one of the most satisfying gift-giving experiences ever.

"

Luke G.

Joliet, IL